Throughout the year I travel along the Art Circut bringing my artwork to you to personally view and invest in. My travels bring me to the finest Art Festivals in Pennsylvania, New Jersey, Maryland and Delaware.
Here is a list of the upcoming Art Festivals and Exhibitions I will personally be attending in 2018. Additional shows will be entered in the upcoming months.
June 2, 2018
Saucon Creek Arts Festival
890-1892 Friedensville Road
Bethlehem, PA, 18015
www.sauconvalleyconservancy.org/


July 15, 2018
Turk's Head Music Festival
Everhart Park, West Chester, PA.
https://www.west-chester.com/384/Turks-Head-Music-Fesival
August 18th & 19th
Collingswood Crafts and fine Art Festival
Haddon Ave
Collingswood, NJ 08108
http://www.collingswoodcraftsandfineartfestival.com


Bel Air Festival for the Arts
Shamrock Park
Hickory Avenue
Bel Air, Maryland
http://www.belairfestival.com/


October 6 & 7, 2018
Wheaton Arts Festival
1501 Glasstown Rd. Millville, NJ 08332
October 13, 2018
Moorestown Autumn Festival
Main Street in Moorestown, NJ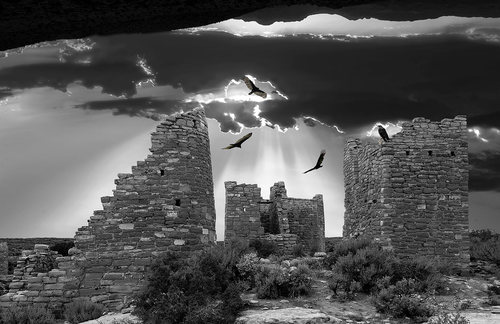 The silence of the place is unnerving. That echo you hear is the sound of blood pumping through your own temples. But if you are patient, you become gradually aware of the way juniper trees speak to the rock, how the wind whispers to the canyon walls and sunlight dances on yucca plants and sage. All the while Raven, the trickster, sores overhead with the rhythmic beauty of feathers on air.