Throughout the year I travel along the Art Circut bringing my artwork to you to personally view and invest in. My travels bring me to the finest Art Festivals in Pennsylvania, New York, New Jersey, Maryland and Delaware.
Here is a list of the upcoming Art Festivals and Exhibitions I will personally be attending in 2022 Additional shows will be entered in the upcoming months.

Hershey Artfest
Saturday, May 7, 2022
http://hersheyartfest.org
Chestertown, MD
MAY 28 – 29, 2022
https://www.chestertownteaparty.org
Conshohocken Arts Festival
June 4, 2022
https://www.conshohockenartsfestival.com

Turks Head Music Festival
June 5th Everhart Park, West Chester, PA
http://turksheadfestival.com

Karma Fest
June 25 & 26, 2022
Steppingstone Museum at Susquehanna State Park
(Havre de Grace, MD
http://www.karmafest.com

Haddonfield NJ Crafts & Fine Art Festival
Sat, Jul 9 – Sun, Jul 10
https://www.renaissancecraftables.com/haddonfield-crafts--fine-art-festival.html
Lewes, Delaware
July 16, 2022
https://www.historiclewes.org/events/summer-craft-fair.html

Sonnenberg Gardens, Arts At The Gardens
Saturday July 23rd & Sunday July 24th, 2022, 10 am – 5pm
Charlotte Street, Canandaigua, NY 14424
https://www.sonnenberg.org/2022-arts-at-the-gardens/

Art X
August 21 & August 22, 2022
Northside Park 125th St. Bayside, Ocean City, Md
https://artxoc.com
Doylestown Arts Festival
September 10 & 11, 2022
https://dtownartsfestival.com


Pennridge Gallery of the Arts
September 18, 2022
Sellersville, PA
https://www.galleryofthearts.org
New Hope Arts Festival
September 24 – 25, 2022
https://www.visitnewhope.com/new-hope-arts-crafts/

Wheaton Arts Festival
October 1 & 2, 2022
https://www.wheatonarts.org/artists/opportunities/

Moorestown Arts Festival
October 8, 2022
https://moorestownbusiness.com/autumn-on-main-street/

Tyler Art in the Park
October 15 & 16, 2022
http://tylerparkarts.org/crafts-in-the-meadow/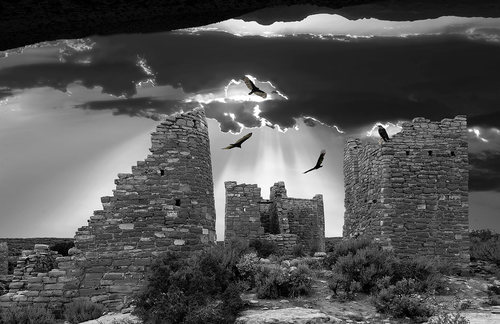 The silence of the place is unnerving. That echo you hear is the sound of blood pumping through your own temples. But if you are patient, you become gradually aware of the way juniper trees speak to the rock, how the wind whispers to the canyon walls and sunlight dances on yucca plants and sage. All the while Raven, the trickster, sores overhead with the rhythmic beauty of feathers on air.